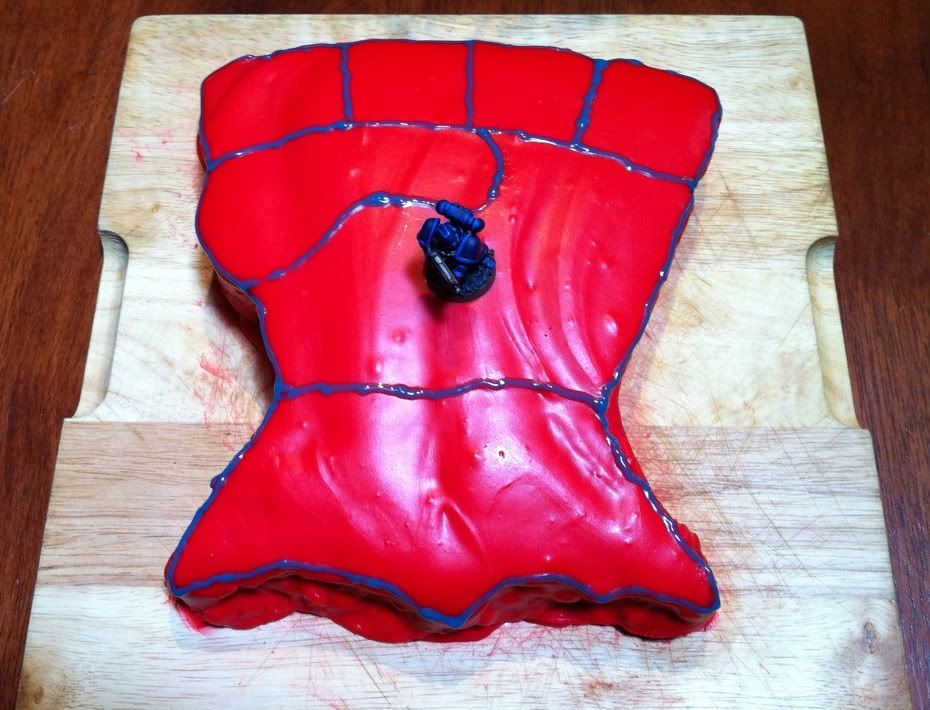 An advantage of having kids is that my wife is used to making birthday cakes to order. This was inspired by a bolter cake someone photographed on wargamerau. Bon appetite!
On another note, sorry to both of my loyal readers about the lack of content in the last couple of weeks. I actually have five or so posts in various stages, but keep jumping around from one to the other without finishing anything.
Also a chunk of my free time is being taken up preparing my army for the Battle Bunker Crash this weekend. I had to get on the internet to source a piranha and two broadsides, and I managed to hook myself up through wargamerau. Thank god, now all I have to do is paint the above. I'm reeeaaally looking forward to seeing how they perform on the battlefield.