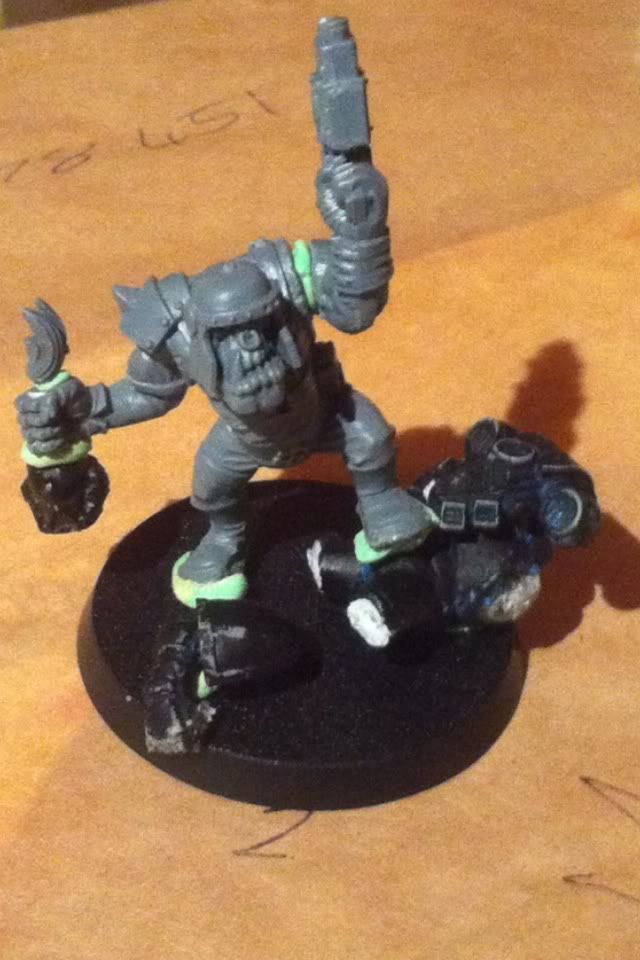 This fella above is my rough skeleton for the Squad Smackdown prize. Look out for further updates over the next few weeks as he gets assembled and painted. I'll be going for a sandy arena style base, with judicious application of blood, and green stuffed internal organs :)
(Battle Bunker Aki suggested he should be wielding a knife, as part of the story of dismemberment being told; I can see his point...)
Things have been a little bit quiet over here on A Plague Spreads recently. I've suffered from a nasty case of blog burn-out after having made it through the grueling Squad Smackdown series of posts. With my precious little free time it was a lot to take on and I needed a break from the blog afterwards. Dont panic though, because here I am again, re-energized and with a tonne of ideas for new posts. Expect content on the following:
Some innovative scoring ideas that could be incorporated into existing frameworks
An in-depth look at Terminators across all the codices (this was inspired by The Independent Characters)
Trying my bit to help change the Games Workshop corporate mindset
Flames of War
In addition, I'm looking forward to writing a new series of posts subtitled "Crunching Fluff". The premise is to take a fluffy list and optimise it - without tarnishing the original theme. I can come up with themes on my own, but if you have a list that needs it's fluff crunched then
please email me
- I'll be happy to help!